Automatic Drill
E-Mail:leo@purros.com
TEL:+86-576-89891700
Address:16 Block, China-German Industrial Zone, No.558 HaiHao Rd, Taizhou, ZheJiang, China
Flex Stand: Vertical 4 Axis Angle Adjustment
Flex Stand: Vertical 4 Axis Angle Adjustment
Model NO. US-744, US-944, US-1044
Accept Min order:No
Product Description
Flex Stand: Vertical 4 Axis Angle Adjustment (Base Support+Column+Height Adjuster+Parallel Support)
Flex Stand is a jig for securing round-bodied Auto Feed Drill Unit models and Auto Feed Tapping Unit models at any angle.
Flexible/adjustable mounting components engineered for 4 axis angle adjustment providing excellent rigidity.
Stand parts examples
There are many other Flex Stand models available.Various combinations can be selected depending on the machine layout.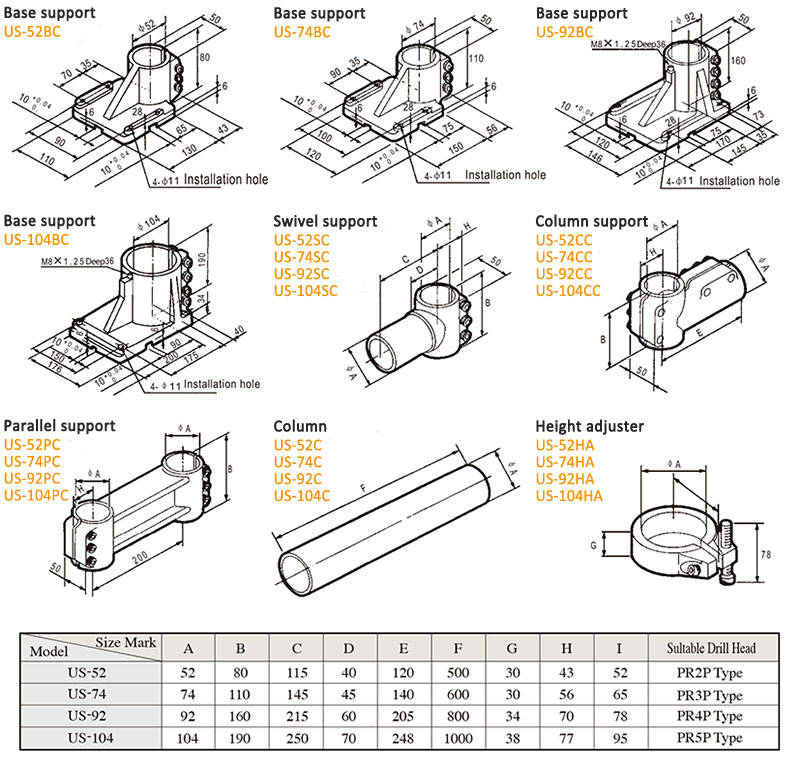 Supported models